You want your consultations to be 'solid as a rock'! Challenging conversations are a breeze for you, you'll feel confident!
You want your client to leave the salon with that smile from ear to ear. But you sometimes have doubt, fear and insecurities creepin' in. 
Your thoughts might be: "I feel anxious or under pressure in consultations and conversations. Ouch, that uneasy stomach feeling is killing me!"
Or
"My heart rate went up and I could feel my breath being more shallow. I couldn't make a clear plan in my head for the service. I wanted to connect with my client but it didn't happen. I felt frazzled."
Trust me, you're not alone. 
Do you want to know what it takes to get to the point where even challenging conversations are a breeze and you feel confident no matter who is sitting in your chair?
Knowing effective communication strategies and learning how to boost your confidence.
You: learn new techniques and get the instant satisfaction when our client leaves the salon with gorgeous hair. 
You'll make a plan to follow the hair journey you desire (think competitions or a master level!!) and your favourite clients come back to you!
Because: It's the best job in the world being a hairstylist! It's awesome!
+
that big smile on their face with a bonus of the best 'know how' and 'where to go next' from our clients.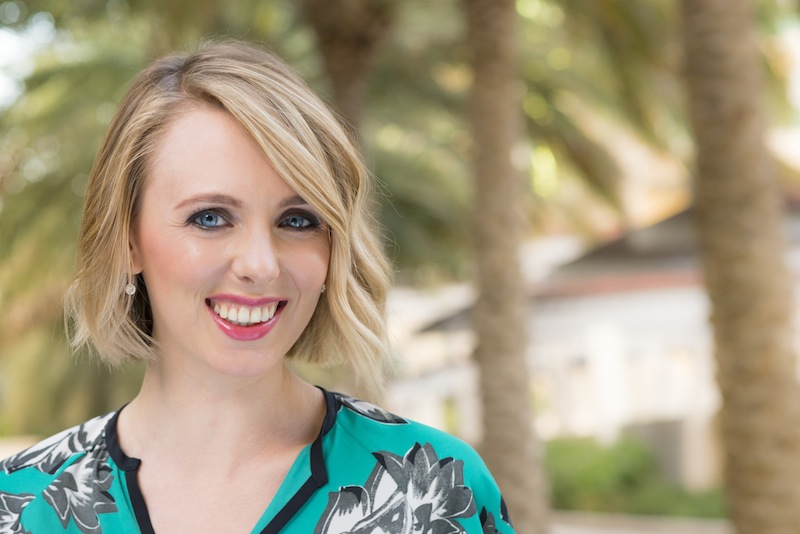 That solid consultation at the start of your service is so powerful! Communication is THE KEY! Your communication is as important as your technical skills. It's that 'I feel amazing' feeling that you want.
It's your client that feels amazeballs every time she walks out of the salon because 
she isn't shy to ask you questions cause you give her that opportunity, 
she has been truly listened to and the conversation you've had went smooth.
She loves her hair and she raves about you to her friends and strangers she meets! "You have to go and see my hairstylist!"
Clarity on how to have smooth conversations with ease. With a full dose of confidence - that's what I aim for in the course for you. 
Who wants to 'hang around' and learn from their 'mistakes'? Why not learn from the challenges of others, if the wheel has been proven to work!
I created The Art of Connection Method to help hairstylists like you find your style in consultations and conversations — so you can have clients who are eager to get in your chair time and time again. 
What you're waiting for? Let's move, let's dance, let's start! :)
Hey! I'm Yvonne Stoop,
I was thrilled when I heard: 
"I want only you to be my hairstylist!" Would you be thrilled?
I want you to know the secrets to effective consultations, confidence and connecting relationships. 
You can skip the phase of 'knowing your consultations will come with experience". 
Learn how to observe your clients needs and values, listening and how to show empathy. It's what made my column full of loyal clients. I created this online course to find your style in consultations. 'The start of those confident smiles, which are addictive to give each visit again, when she leaves your chair.' 
When you know how to communicate and listen to your client. That's a present for you both!
I started my hairstyling journey as a shy, insecure newbie and without a practical guidance on how to talk and connect with my clients.
This had 3 reasons;
1. I learned
at college lots about hair…..But 'How To Start A Consultation That Doesn't Suck?' Not a big topic at my college…(I learned it the long way.)
2. I moved 
from The Netherlands to Dubai, I had to learn all the hairstyling terms in English. 
3. I started 
my career and didn't want to upset anybody by my choice of words. I wanted to give a service that was SPOT ON! #GoAwayMR.Anxious
The results? A National Colorzoom ward.
I'm an award winning hairstylist and have been styling hair for 16 years. Amazing opportunities to learn about communication came my way living in Dubai with countless nationalities in my chair. I've learned about Non Violent Communication. And I would like you to have the most skillful communication with your client!
You can have that communication skill on point! You're with me?
Hit that button below!
Love, Yvonne Stoop
Ps: My aim is to create a ripple effect of communication filled with empathy and connection shared between hair stylists and clients.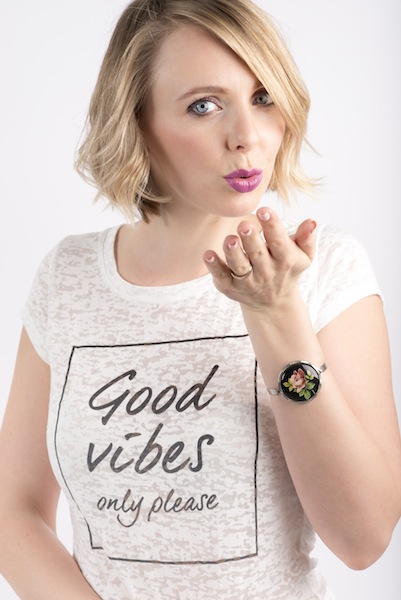 The Art of Connection can help you!
Clients who have used my Art of Connection Method have had amazing transformations in their business. It can help you:
Develop communication skills that will make every consult a breeze

Feel confident, calm, and in control — no matter who sits in your chair

Always know exactly what your clients need to feel her best

Gain confidence in your hair journey. 

Become the most sought-after stylist in your city
FAQ
Want to learn the secrets to effective consultations, confidence, and connections — without making avoidable mistakes or trying to reinvent the wheel?
When does the course start and finish? 
The course has set opening dates throughout the year. It's a 4 week course where 1x a week a module will be released. We'll go through the material together to ensure you'll get maximum out what you've learned and be able to practise your new skill.
How long do I have access to the course?
 How does lifetime access sound? After enrolling, you have unlimited access to this course for as long as you like - across any and all devices you own. * 
How much time a week will I spend on the material? 
You spent around 1 hr for the text and audio and around 1,5 hr for the exercises. Depending on your input. You can download all audios and printables. 
Will I be able to ask questions?
Yes! Throughout the live sessions. And, yes you will be able to ask questions in the comment section of the course. I'll answer them as soon as I can.
 I'm at the start of my hairstyling journey is this course for me?
When you're up to 5 years in your hairstyling journey, you'll skip 'solid consultations come with experience'. Knowing Non Violent Communication (NVC) you are able to connect with compassion. You'll create a full column of loyal clients. 
I have years of experience. I want to tackle difficult consultations, blow new life and energy into daily conversations, will this course help me?
For sure! You'll explore new communication skills hardly anyone knows. With NVC you'll speak with empathy and compassion to connect with your client and build a trusted relationship. Your bread and butter. And that Louis Vuitton handbag ;)
Is this course about the condition, texture, aftercare etc of the hair as well?
No, this course doesn't teach you about the technical side of hair. You'll discover your strengths, how to have effective communication and empower your confidence. 
 NonViolent Communication (NVC), why is it worth learning about it? 
NVC will connect you with your clients and people around you. You learn how to ask questions and to listen to your clients desires and 'needs'. Learn to feel connection through emotions and to be able to express your advise without blame, judgement or criticism.
NVC 'feels' a bit weird, to express feelings to my client, why does it work?
Every human on the planet has emotions and feelings. When you're able to express your desire in combo with your feelings, you're more likely to connect with each other.
 What if I have another course related question?
Click here for a free 30 min - meet up!
I have questions about another topic.
mail me